Scientists at the University of Maryland (Baltimore) have discovered how to make wood transparent. They boil off the wood's lignan with a chemical bath of Na2SO and NaOH for a few hours. The result is a transparent/translucent block piece of wood.
The resulting block is more fragile as the wood's lingin does provide a lot of its strength. One solution to this is impregnating the transparent wood with an epoxy resin to reinforce its strength and maintain the optical clarity.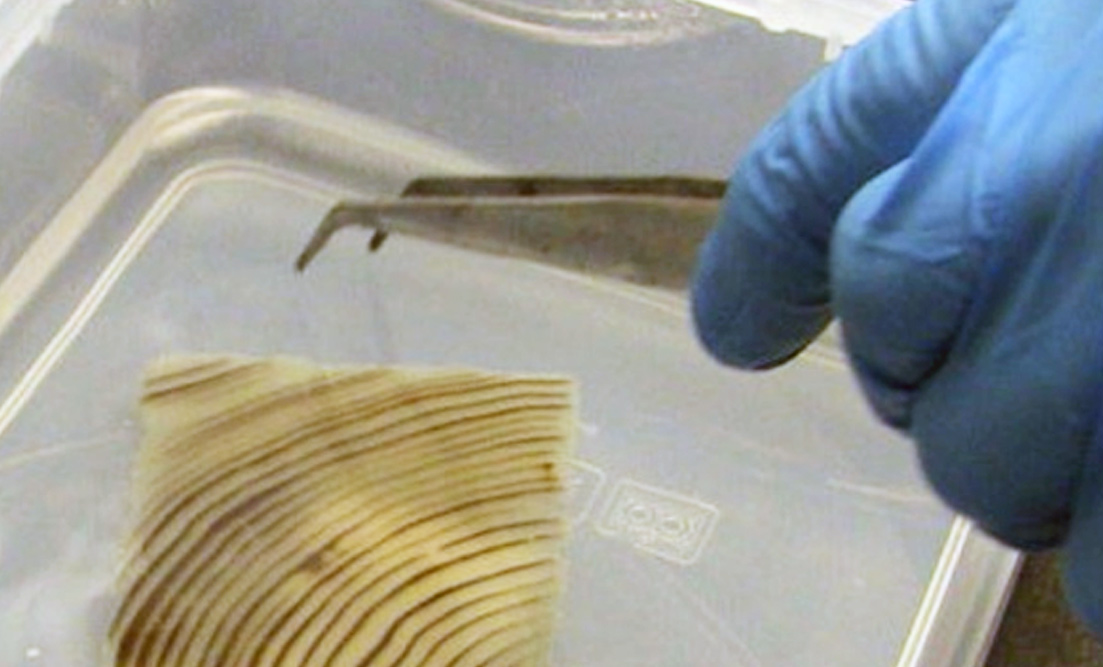 While not 100% optically clear, the transformed wood could have some really intersting applications and acts as a great light diffuser.