The Portland State Aerospace unit at Portland Space University have made great strides in the field of amateur rocketry. The ambitious project's goal was to mount a DIY 360 camera built from 5 readily available GoPros mounted in a 3D printed parts enclosed in an aluminum tube as one of the rocket's payload modules.
Here is a view of the completed camera module: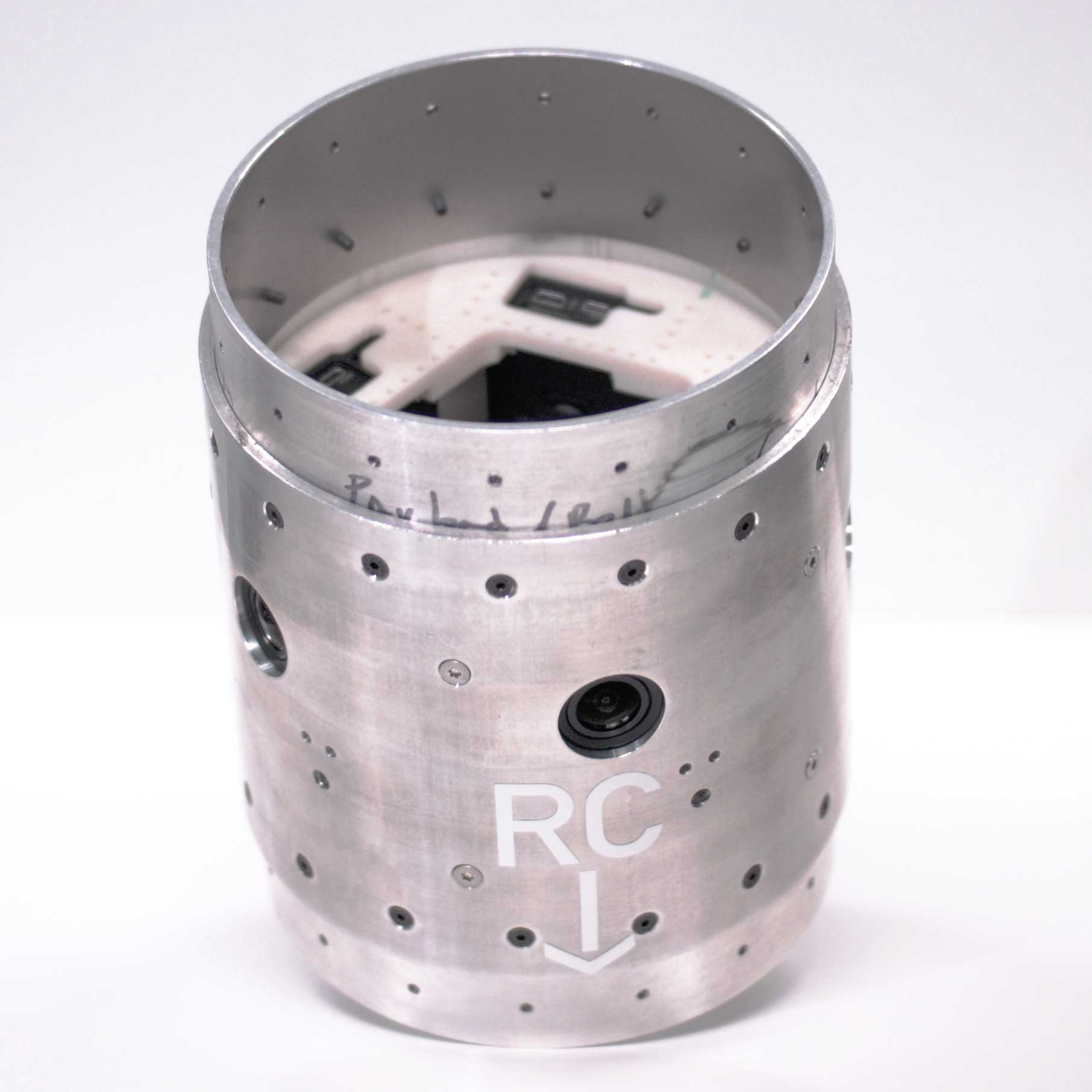 Holes were bored into the enclosure to be able to turn on the cameras before launch. The recording was triggered by a remote shutter cable controlled through a Raspberry Pi.
Afterwards, all of the footage was download and then "stitched" together using post processing software. To view the 360 video, see the video above and "drag" the screen to look around.
For more detailed information, build logs, 3d model files and more, please visit the PSAS website.