Maker Dan Beaven managed to create a pretty elaborate self-sustaining hydroponic garden in his backyard. Dan seems to know his way around electronics and this is one of the more advanced arduino-powered builds that we've seen.
A lot of his materials were purchased from a local hardware store and hydroponics shop with exception of some of the sensors and controllers.
The design makes use of gravity by mounting the pipes on a slant-allowing the nutrient-rich water to naturally flow through each pipe and feed the roots of the plants as it's pumped through.
Dan's goal in this build seems to have been complete automation of the garden using a huge number of sensors.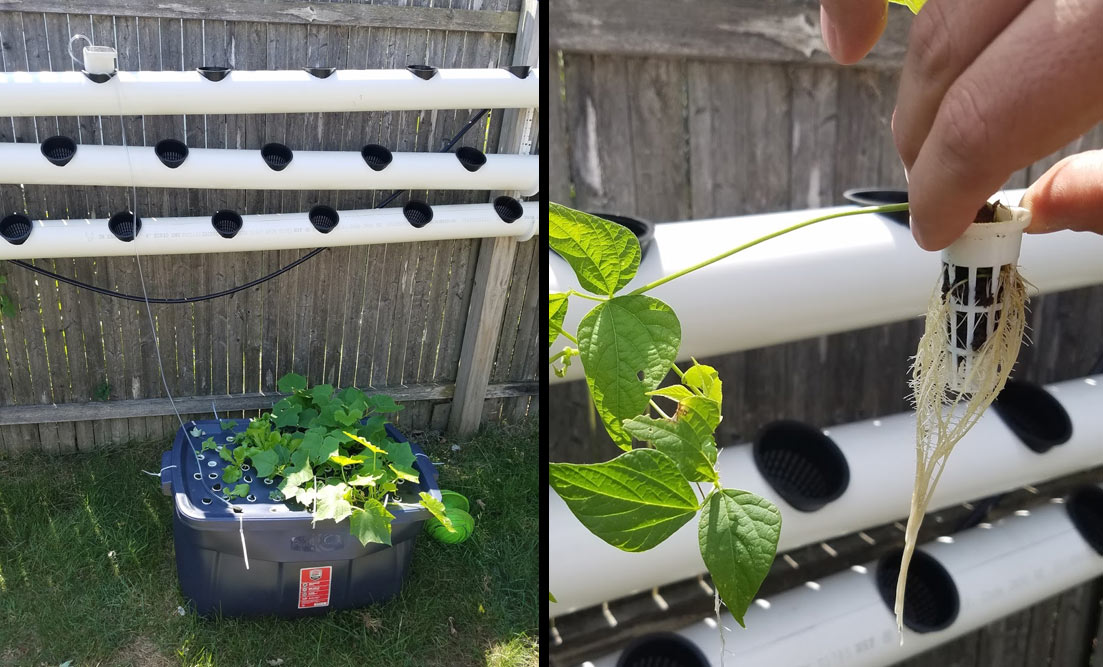 For a more detailed description and build log, please visit Dan's blog here: http://3dprintzothar.blogspot.ca/2016/06/diy-backyard-hydroponic-garden.html