This CNC (V2) build is a testament to what a little creativity and resourcefulness can accomplish.  HomoFaciens is a clever engineer who specializes in building crude machines and hacks using household materials and hand tools. His v2 CNC is no exception.
Using rusty angle irons and hardware store fasteners, all you'd probably need to source for this project are the skateboard bearings and motors. The aluminum angle rail systems he uses are common in many DIY cnc projects. In this build, he makes use of scrap DC motors with gearboxes and a DIY encoder.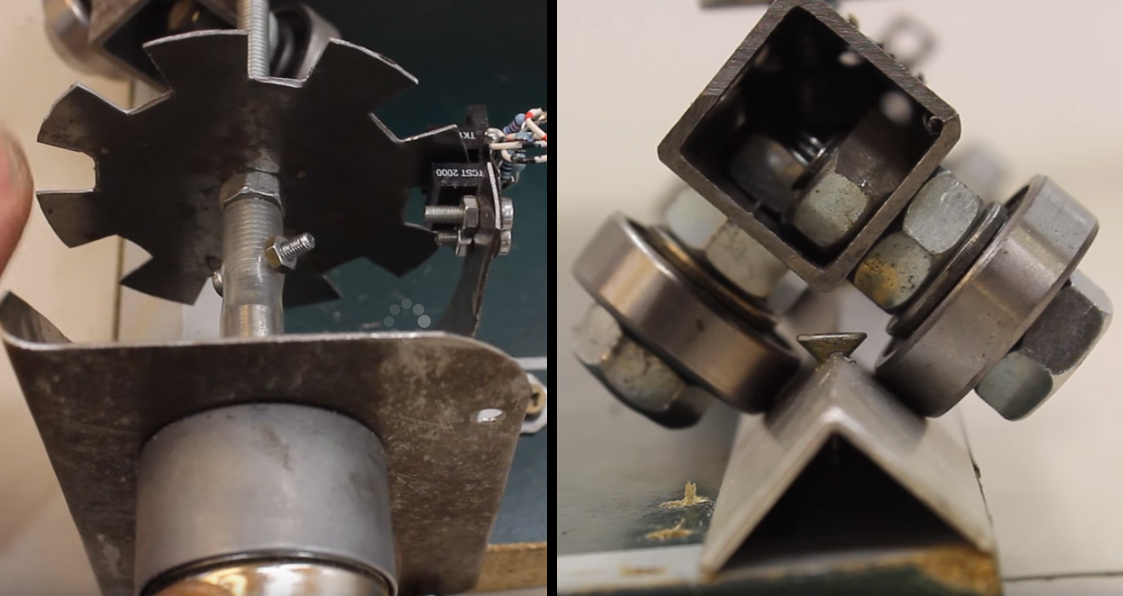 To save time you could get away with using standard Nema 17 motors and a cheap arduino CNC shield. Scrapped inkjet printers are also a great source for free steppers.
Many would scoff at this CNC build…until you see it working. The accuracy he achieves from a basic pen plotting test reveals the machine is accurate to within 100 thousandths – not bad for dumpster scraps!
To view the full project build log, watch the video and visit the HomoFaciens.de project page.